Welcome to The Master's Academy

Honor Roll
Lower School
Middle School
High School
NJHS Outstanding Achievement Award
Congratulations to TMA 7th grader Delaney Zonts!
Delaney recently won the National Junior Honor Society's Outstanding Achievement Award - a $500 college scholarship! This is the NJHS's highest scholarship honor. We are so proud of you, Delaney!
NHS Teacher of the Year
Congratulations to our High School Math Teacher Nadine Hinds on being chosen as TMA's National Honor Society Teacher of the Year! Thank you for your years of service to our students and families.
4-H Public Speaking Contest
Congratulations to Macy Bentley on receiving first place in the Florida 4-H Speaking Contest!
Macy was one of over 2,500 6th graders in Seminole County who participated in the 4-H Public Speaking program. As TMA's first place winner, she represented our school at the final/county-level contest where she competed against other schools' winners from the county, ultimately receiving the First Place title!
Honoring Mrs. Andersen & Coach MacBeth
Lower School's end of the Year Chapel was the perfect finale for the school year. We kicked off the time with the Lower School yearbook dedication to Mrs. Andersen, our incredible chef!
There was time to honor Coach MacBeth for his years of service as our Lower School Athletic Director. Coach MacBeth will continue to teach and run Kids Night Out and Camp Eagle. We're excited to have Coach Graham taking over as the LS Athletic Director -- and heard a great message from him about putting on the armor of God!
NHS Scholarship Winner

Congratulations to senior Abbey Godfrey for being recognized by the National Honor Society as an NHS Scholar!
Abbey Godfrey has attended TMA for 13 years. More than 10,000 students applied for this scholarship, with only 600 recipients. Abbey was awarded a $3,200 scholarship that she will use as a student at Auburn University in the fall, where she plans on studying industrial and systems engineering.
Hands-Only CPR Kit
TMA is grateful for the recent donation from the Simpkins Family Foundation of a Hands-Only CPR kit!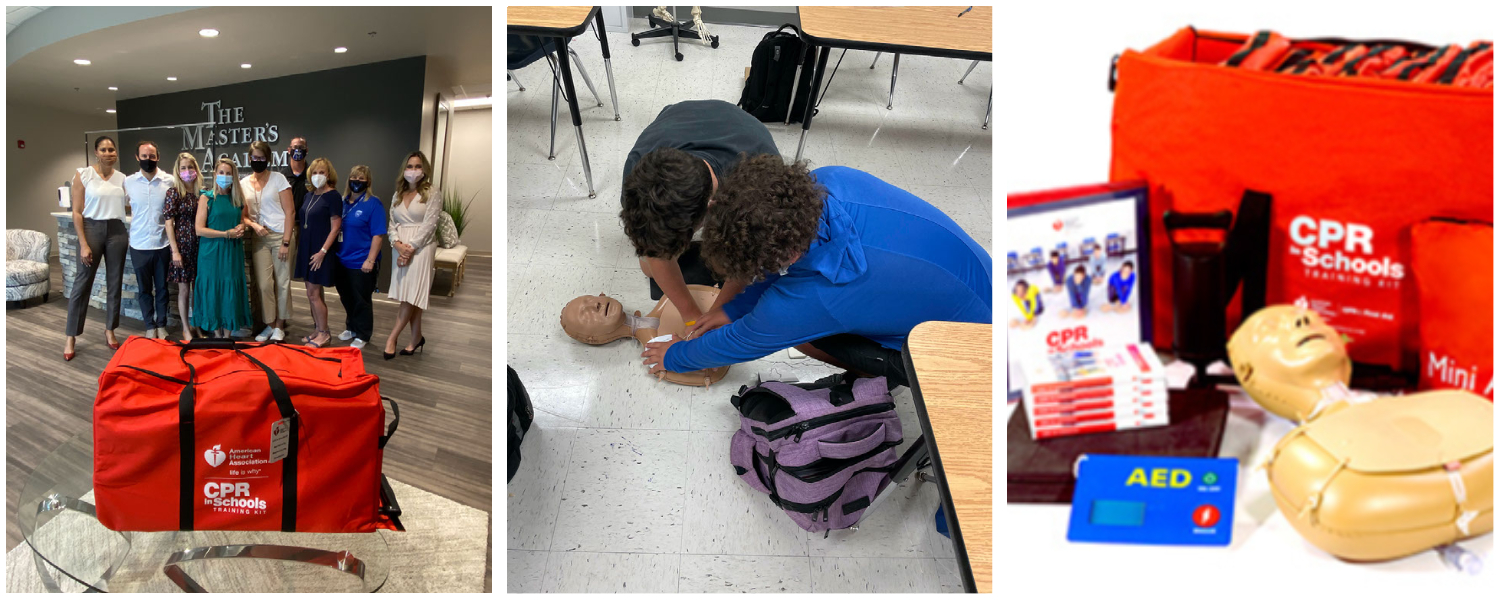 These kits were created to empower students to learn and develop skills and knowledge in CPR, AED, and choking relief in a school classroom setting.
The Simpkins Family Foundation is committed to providing support for innovative programs that promote lasting change in our communities. They provide grants to organizations throughout Central Florida that are actively working to better the community through resources for children and families, education, and healthcare.
Supporting the American Heart Association's initiative to provide CPR training and resources in all schools was a perfect fit for their mission! Founding member Brittany Sobering shares, "Supporting AHA's partnership with our schools that equips students to respond quickly in an emergency is something we can all be proud of, and our Foundation was happy to contribute!"
Spanish Honor Society
The Spanish Honor Society packed over 200 gift bags filled with Thank You cards and snacks for nurses and employees at three Advent Health COVID units in the area!

The Empty Bowls Project
On Thursday, January 28 our Fine Arts department facilitated its third annual Empty Bowls Project: a benefit dinner providing help for the needy. Hot soup, bread, and a cookie were carefully packaged and hand-delivered to families during our on-campus drive-thru. Along with their meal, each family also received a ceramic bowl made with care by our TMA Fine Arts students, a symbolic reminder of all the empty bowls — or hungry people — within our community.
This year all profits were donated to Harvest Time International, an organization providing a hand up to children and families in need. Together, students raised over $2,800.00 through this incredible mission!
A special thanks to everyone who participated!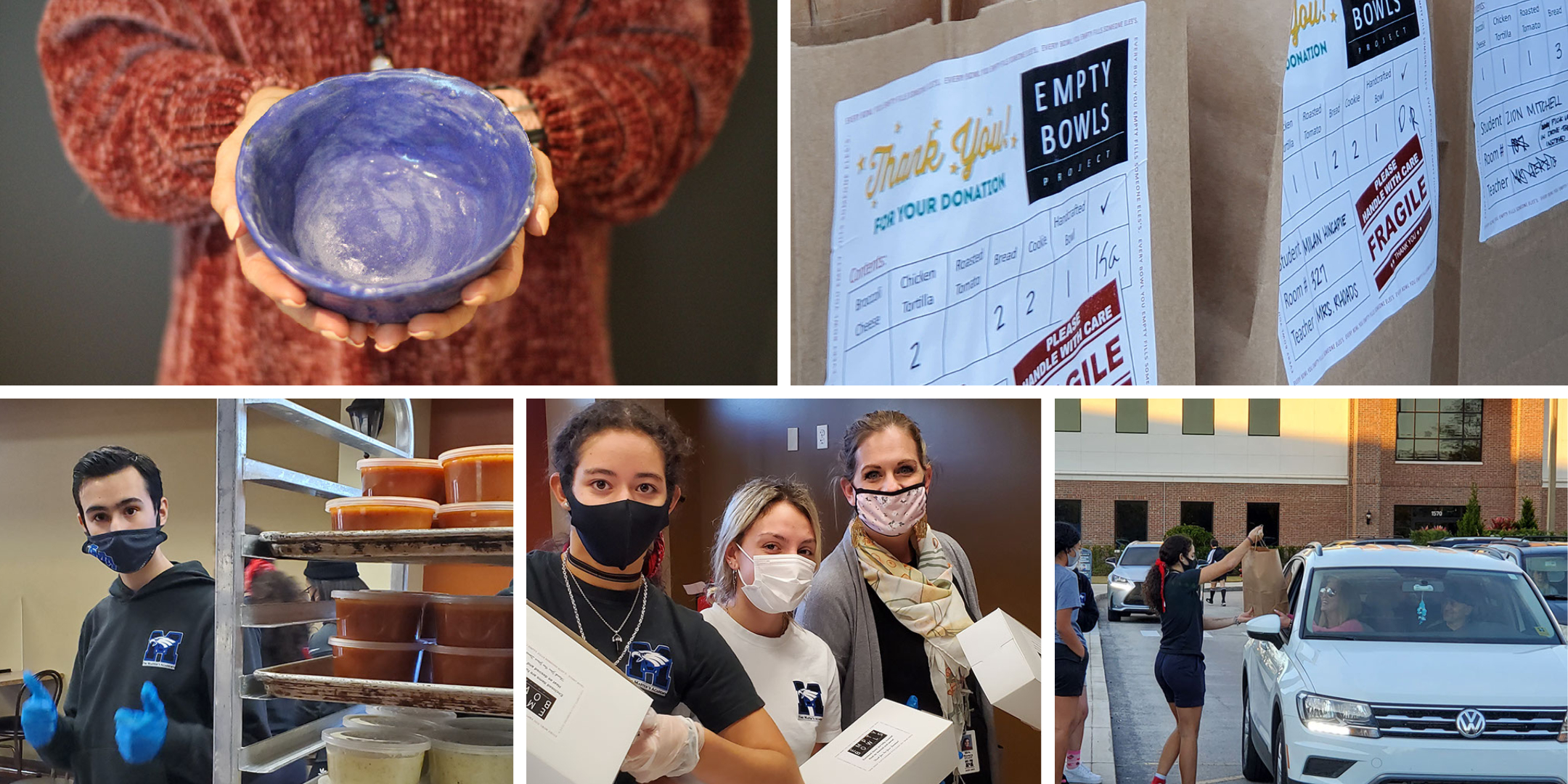 Going the Second Mile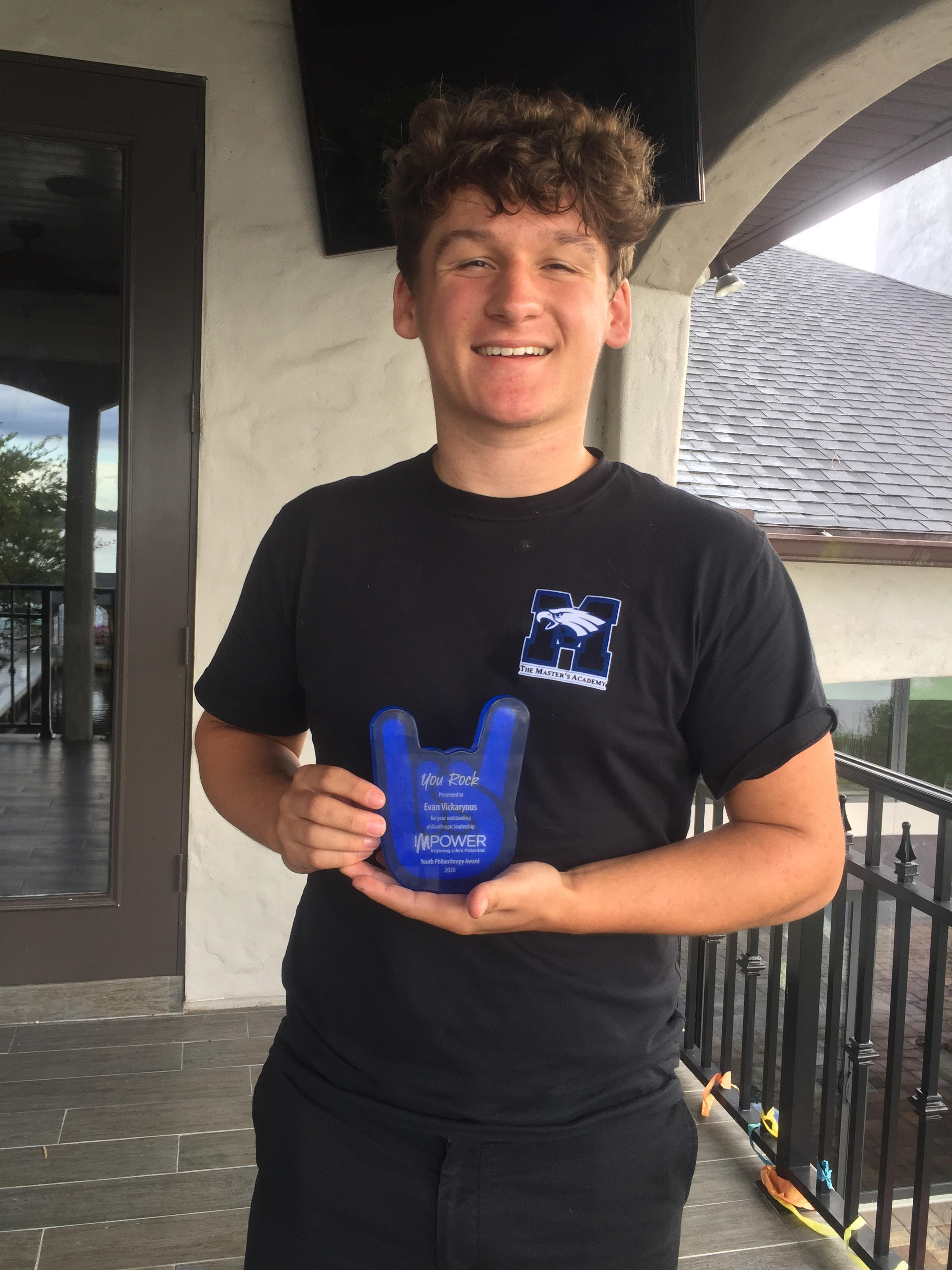 It brings us joy to witness our students going the second mile for Christ! We want to recognize and celebrate
Evan Vickaryous
for being honored by Impower, a leading non-profit, mental health, substance misuse and child well-being organization dedicated to empowering the lives of people by offering them the services they need.
Evan leads an annual Holiday Sock Drive that donates new socks to their organization along with foster homes, homeless shelters and other groups supporting children in need.
We are so proud of you, Evan!
Teacher Appreciation Week
Teacher Appreciation Week​ is always a special time to honor the incredible teachers at TMA! ​​This week ​Mrs. Debbie Clark, one of our middle school teachers, received ​a special text from a former TMA student expressing just how much ​her life has had a lasting impact from Mrs. Clark. ​ ​Read Andrea's story below!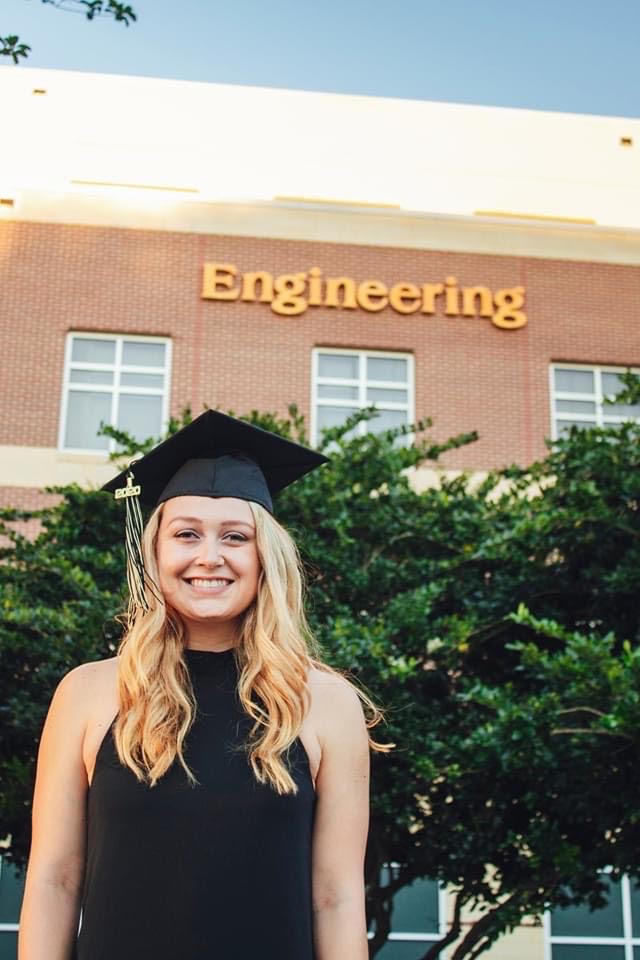 "HAPPY TEACHER APPRECIATION DAY!!!! I'm graduating with my undergraduate in aerospace engineering. And I can't wait to bring you to Houston and give you a tour of mission control — all cause I had the best teacher that got me hooked on space!! I am an aerospace engineer. I will be training as a flight controller at Johnston Space Center in Houston to help support the International Space Station (ISS). I have loved space ever since I learned about it when I took Mrs. Clark's class in sixth grade, [and] she has continued to support me throughout high school and college. She's the one teacher that touched me and made a difference. It is really cool to look back and have that foundation and friendship and share all my endeavors with the best teacher I ever had." — Andrea Maskiell
Fox 35 Teacher of the Week: Kristi Berryhill
April 22, 2020
Congratulations to Fourth-Grade Teacher, Kristi Berryhill for being nominated and chosen as the Fox 35 Teacher of the Week! Kristi is a valued TMA teacher who has a knack for transforming ordinary lessons into adventures that inspire learning in her kids.
Watch her interview with Fox 35 below!
Follow us!
Want to find out the latest TMA News?
Follow us on social media!
The Master's Academy
TMA Athletics