Welcome to The Master's Academy

2019 SSAC State Champions
The Master's Academy tops OCP for SSAC State Championship!
Congratulations, TMA football, on beating the Defending State Champs, Orlando Christian Prep 35-6 — securing our second State Championship in school history! Soar Eagle!
Junior Thespians
We want to specially recognize our Junior Thespians for their major accomplishments! On Saturday, November 9 our Junior Thespians troupe #89468 competed at Districts.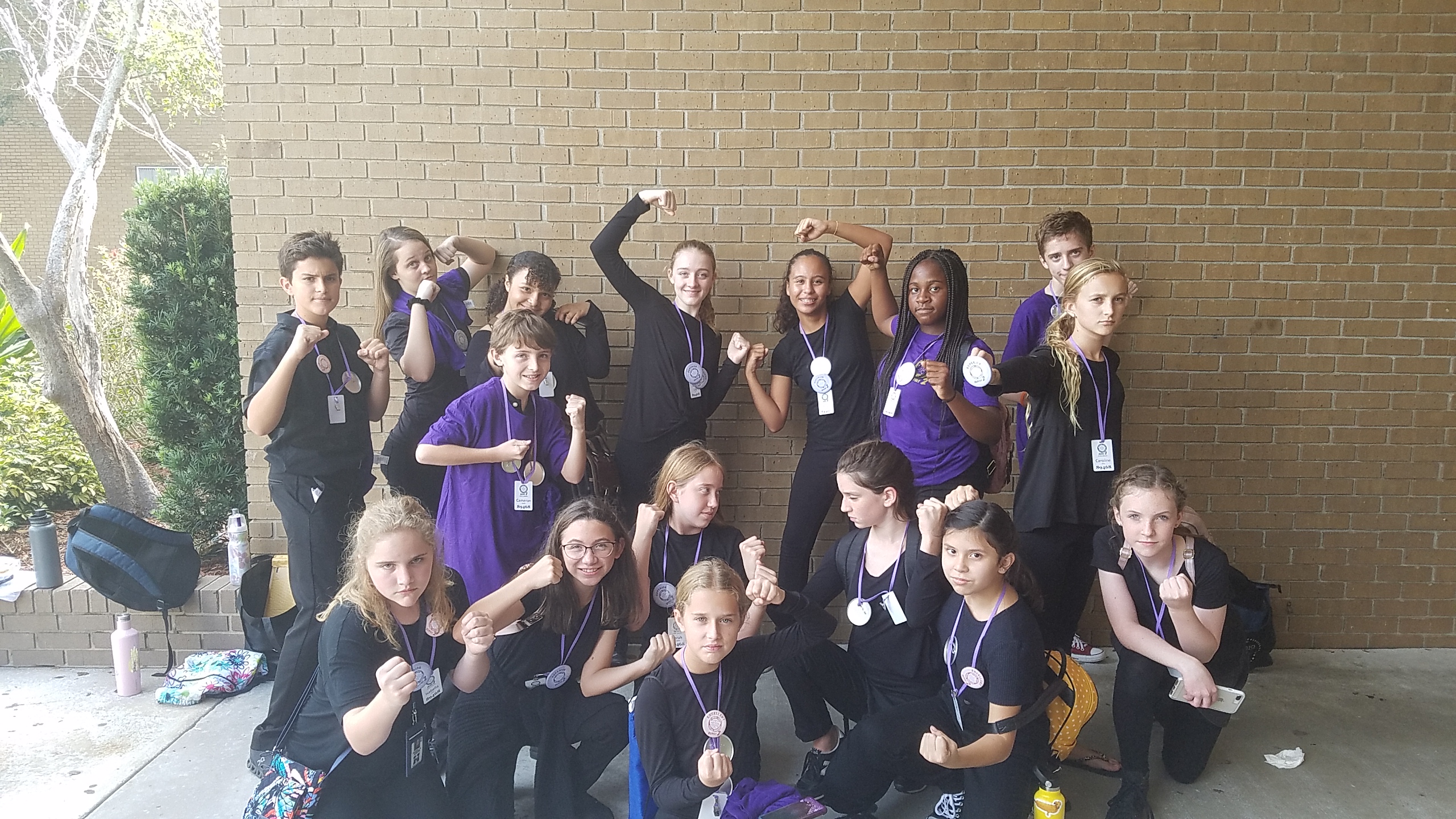 Congratulations to:
Joshy Edgar and Olivia Liguori for winning a Superior for their duet acting scene called, "Ugly Corsage."
Olivia Liguori for receiving a Superior for her original scene called, "A Fickle Thing is Time."
Charley Davidson and Caroline Silvey for receiving a Superior in the musical duet, "Sisters."
Maddie Andersen for winning a Superior in make-up design.
Natalie McCoy for receiving a Critics Choice in two categories! Natalie was recognized for her solo musical piece from "Funny Girl" called, "Don't Rain on my Parade", and her costume design for "Macbeth" achieved the highest ranking possible — her second year in a row!
Lily Dove took home the title of Critics Choice for the second year! This year she received the title for her rendition of "Little Girls" from "Annie" and was declared Best in Show — for the second year — for the solo. In February, she will be representing the district as one of the opening acts at State Competition!
Finally, congratulations to those who participated in the large group musical, "It's ON!" from "Camp Rock the Musical" and received Superior ranking. And to our students who participated in the Ensemble Acting Scenes, "El taco Feo Lives!", and "Deck the Stage" for receiving an Excellent rating, and to "Parallel Lives" for receiving a Superior rating.
Congratulations, Junior Thespians!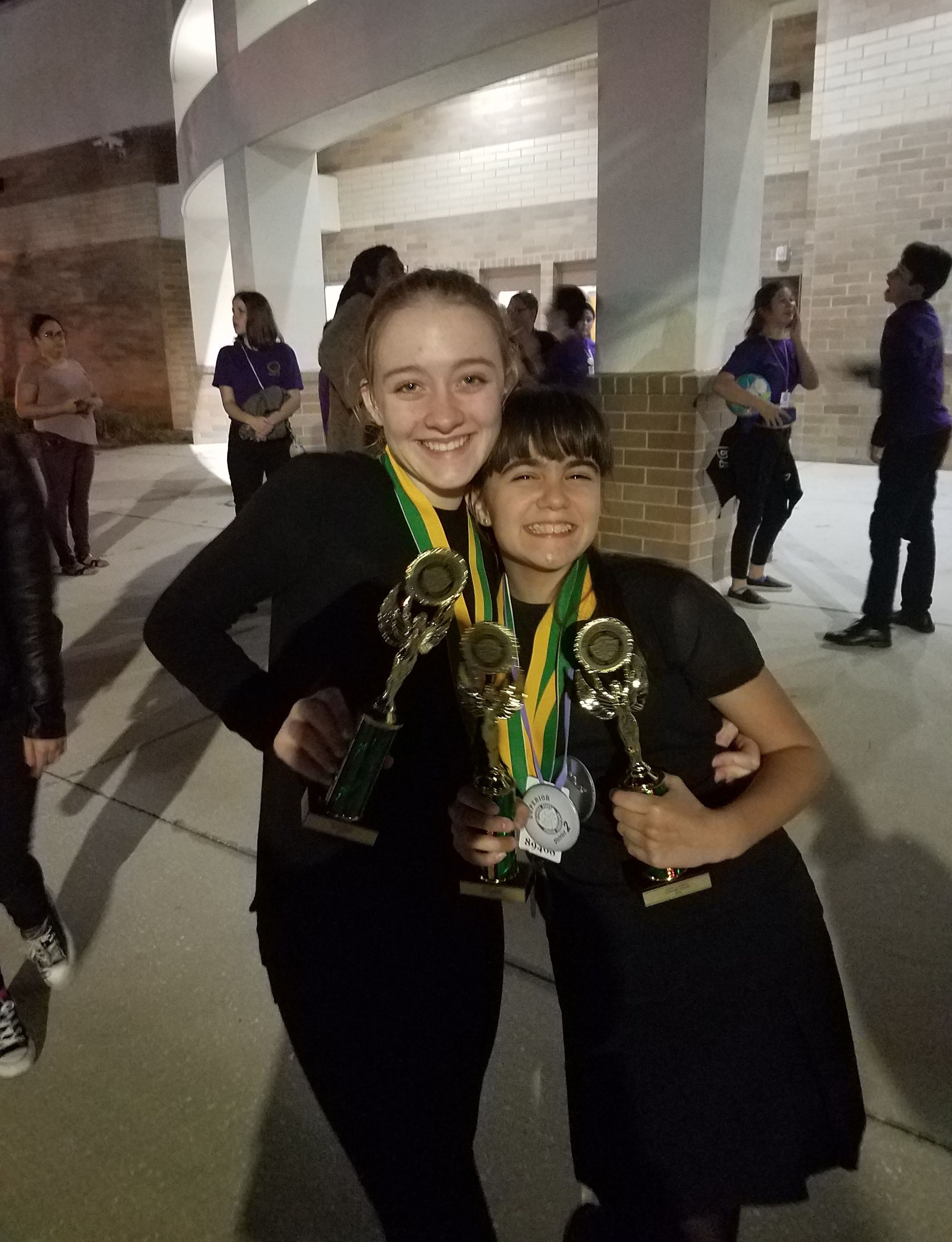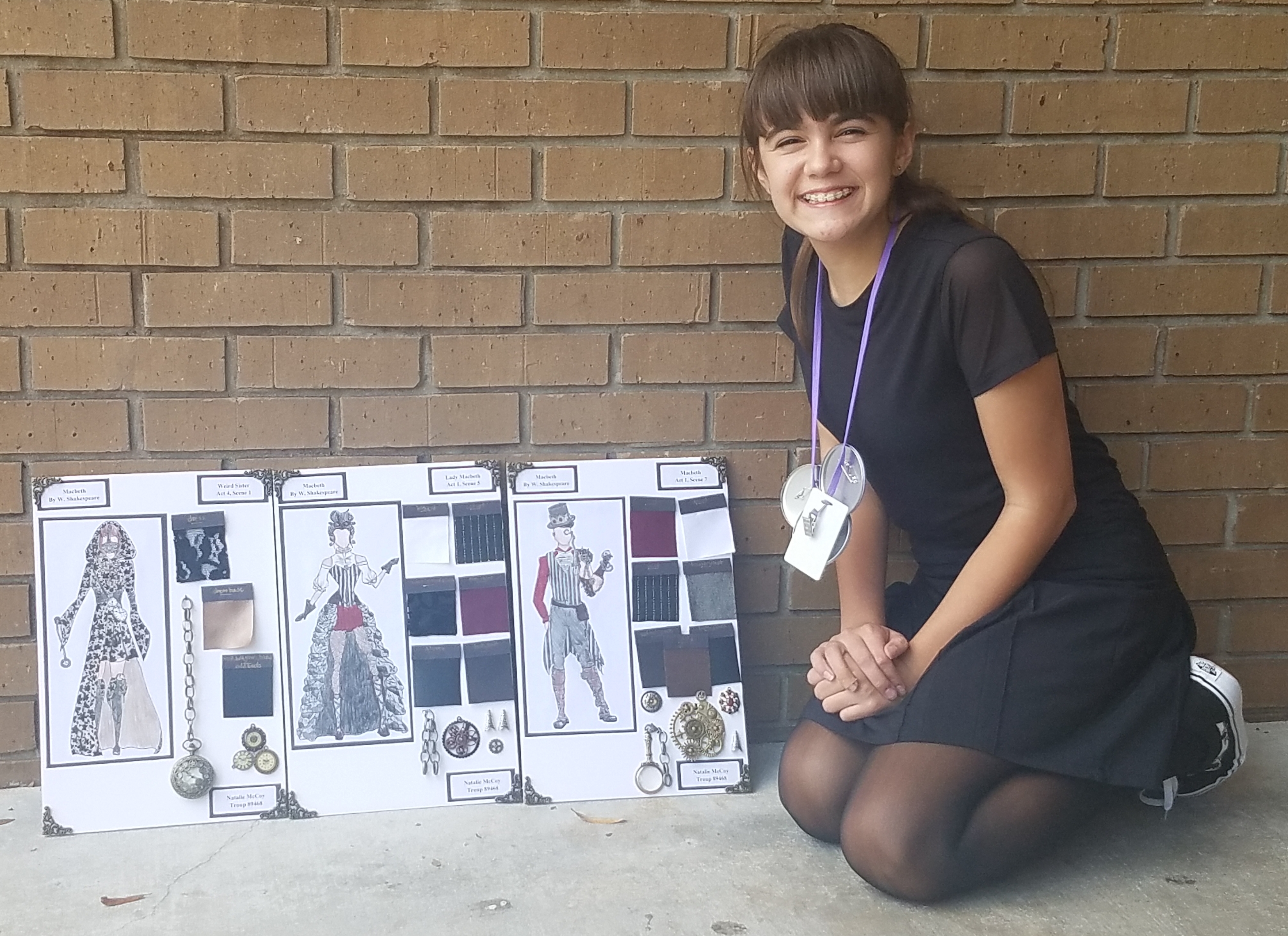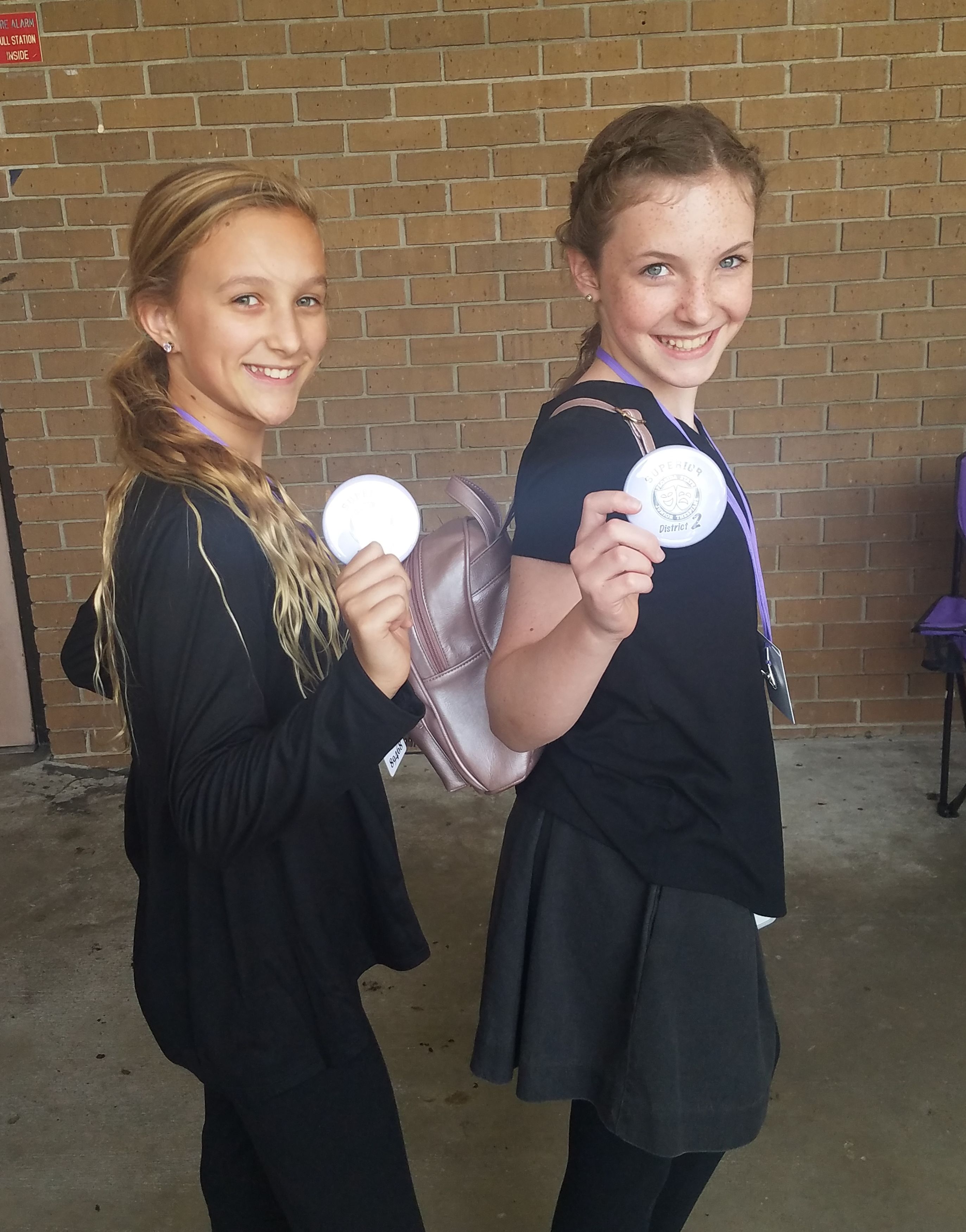 TMA College Visits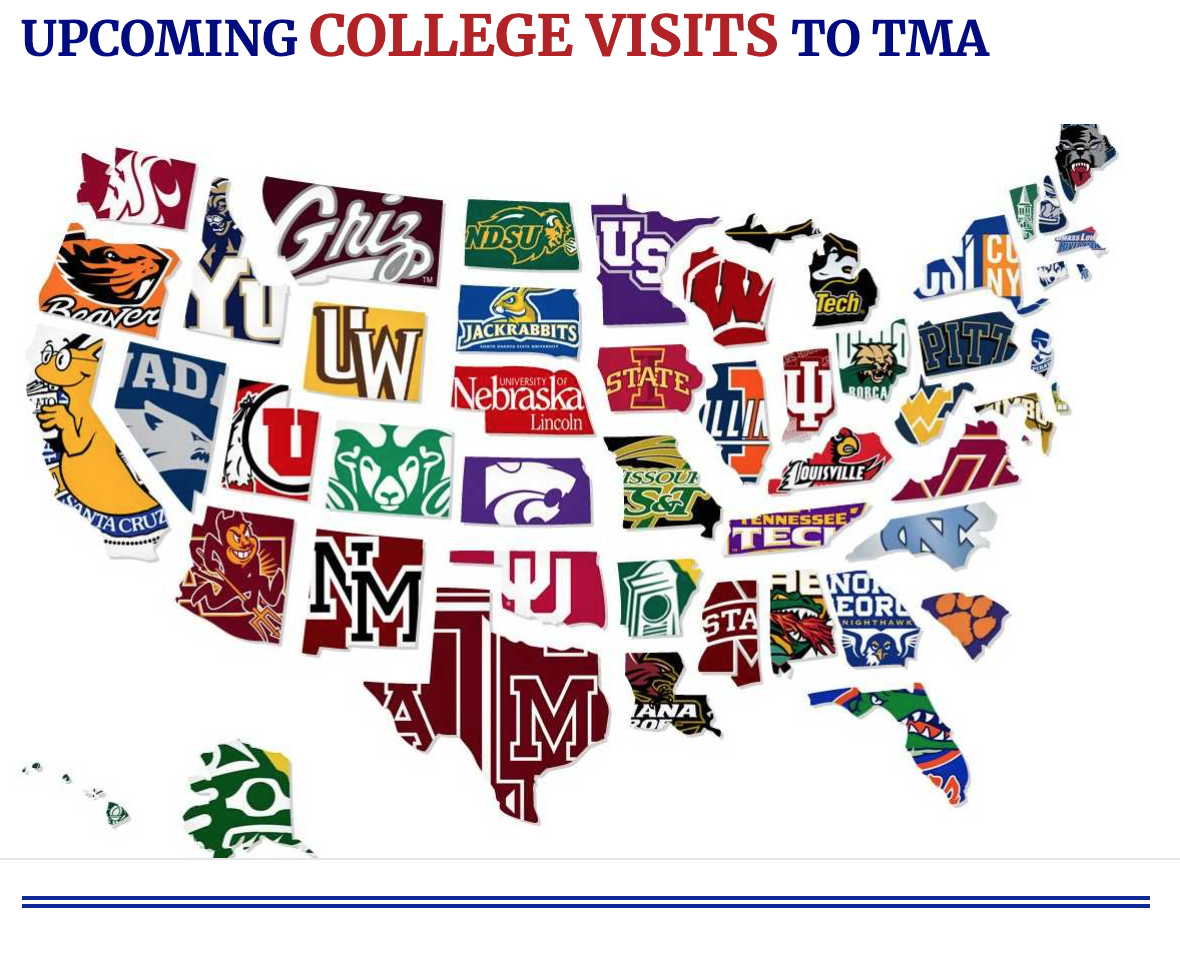 College visits are happening! All visits will take place during lunch and Flex period. We ask that all students RSVP through Naviance prior to attending. Please note that these events are for all high schoolers.
See below for a list of upcoming college visits:
November
4th — Covenant College
4th — High Point University
5th — Ringling College of Art and Design
5th — Valdosta State University
6th — Sacred Heart University
13th — New College of Florida
13th — The University of Alabama
14th — University of South Florida
For any additional questions, please see your guidance counselor.
2019-20 Theme Verse
TMA is happy to announce the theme for the 2019-20 school year: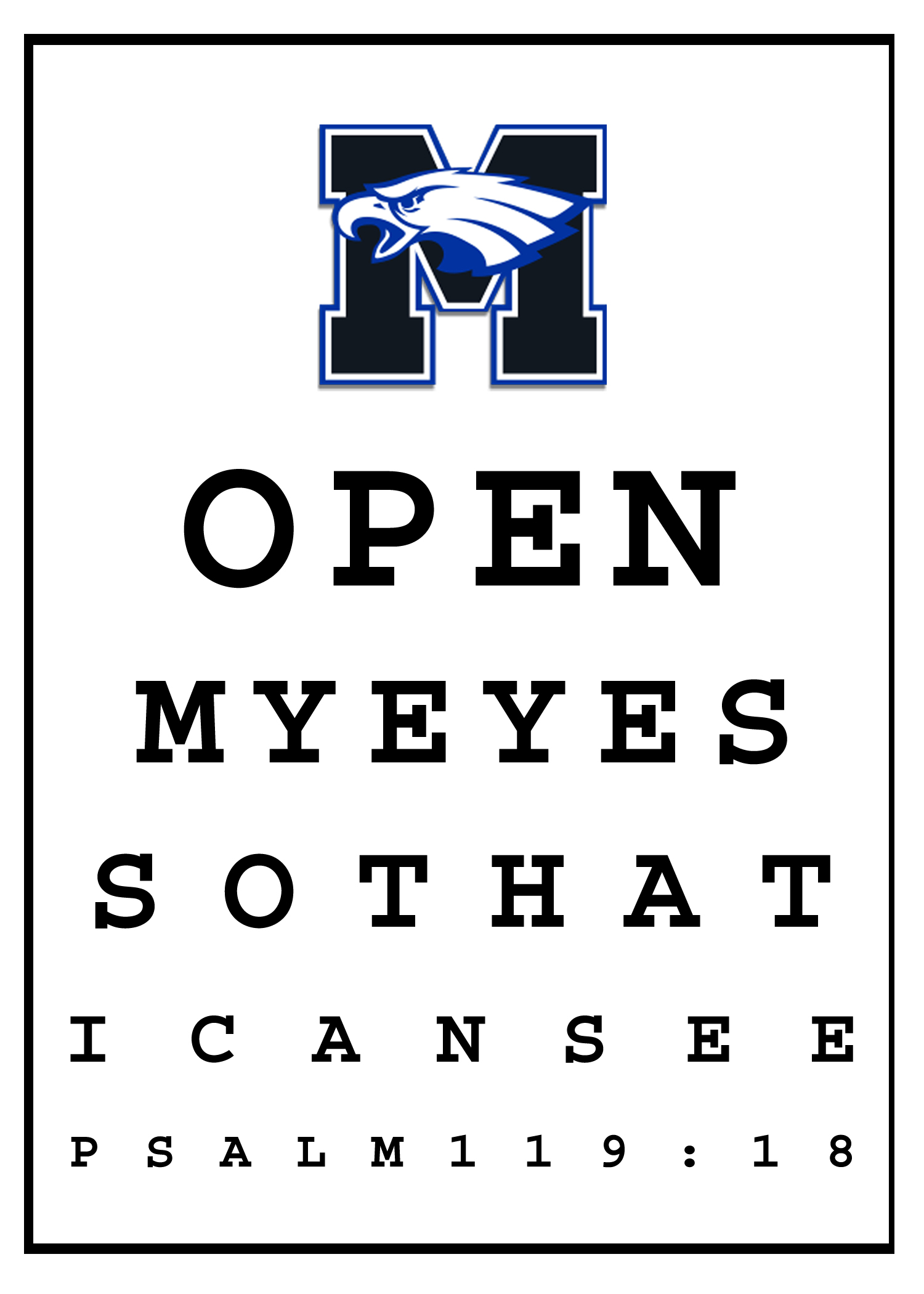 "Open my eyes that I may see the wonderful things in your law." — Psalm 119:18
Inclement Weather Procedures
Below is a quick reminder of our Hurricane / Inclement Weather Procedures.
In the event of a hurricane, tropical storm or other extreme weather event, TMA will use the following procedures to ensure student safety and maintain communications with parents:
TMA will cancel school if Seminole County Public Schools close. Communications regarding school closure and re-opening will be communicated with TMA families via email, texts, social media, Z88.3, WESH 2, WFTV-9, WKMG-6 and FOX 35.
TMA may likely reopen, after a weather related school closure, sooner than SCPS because we have a smaller population and can recover much faster. Please stay tuned to the media mentioned above for information on when school would reconvene after weather emergencies.
TMA's Administration is committed to the safety of our students and will diligently monitor conditions and make appropriate decisions when necessary.
Please join us in prayer for protection over everyone who is in Hurricane Dorian's path during the next few days.
Follow us!
Want to find out the latest TMA News?
Follow us on social media!
The Master's Academy
TMA Athletics