Welcome to The Master's Academy

HS Serves at Orlando Union Rescue Mission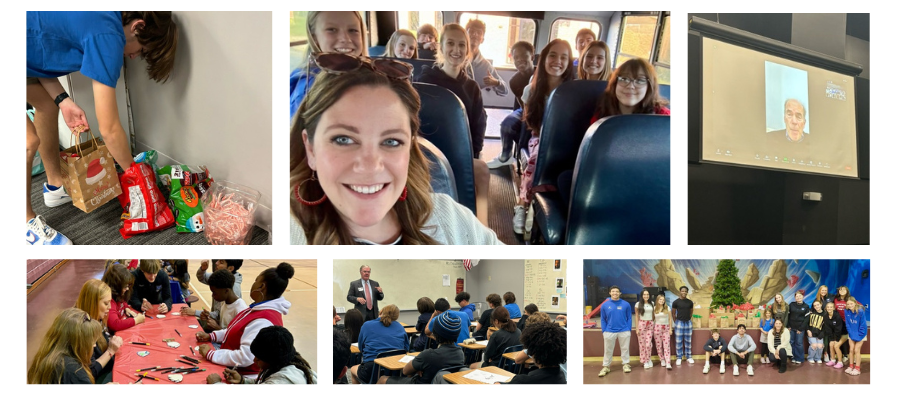 From upper school English teacher Amanda Beauchesne:
As a culminating project for our Just Mercy unit, my 11th grade English students used their newfound knowledge from the text to "keep close" to the marginalized groups in our very own community. In the introduction to his memoir, Bryan Stevenson tells his readers about the most valuable lesson his grandmother ever taught him: to "keep close." He goes on to discuss the importance of proximity and remaining closely involved with those who are suffering from injustice and disadvantage in our world today.
In order to "answer that call," the final project for the book offered students multiple opportunities to do just that. Through empathetic creative writing, reflections of guest speakers, and service learning opportunities, students learned what it looks like not only to keep close but also to build the Kingdom we are all called to build.
Students had the opportunity to "Zoom in" with Mr. Tad Roach, the education specialist for the Equal Justice Initiative. They also heard from local leaders such as Dr. Joel Hunter, Pastor of Community Benefit at Action Church, and Mr. Fred Clayton, the CEO of Orlando Union Rescue Mission (OURM). Finally, they donated various items and packed Christmas goodie bags for the 66 children currently living at OURM. A small group of us were blessed to travel to OURM after school one afternoon to drop off the Christmas goodie bags and facilitate a Christmas craft with nearly 40 children! It was truly an unforgettable experience that I'm confident impacted not only the children living at the Mission, but also my students, and myself, as well!
2023 New Missions Shoe Box Drive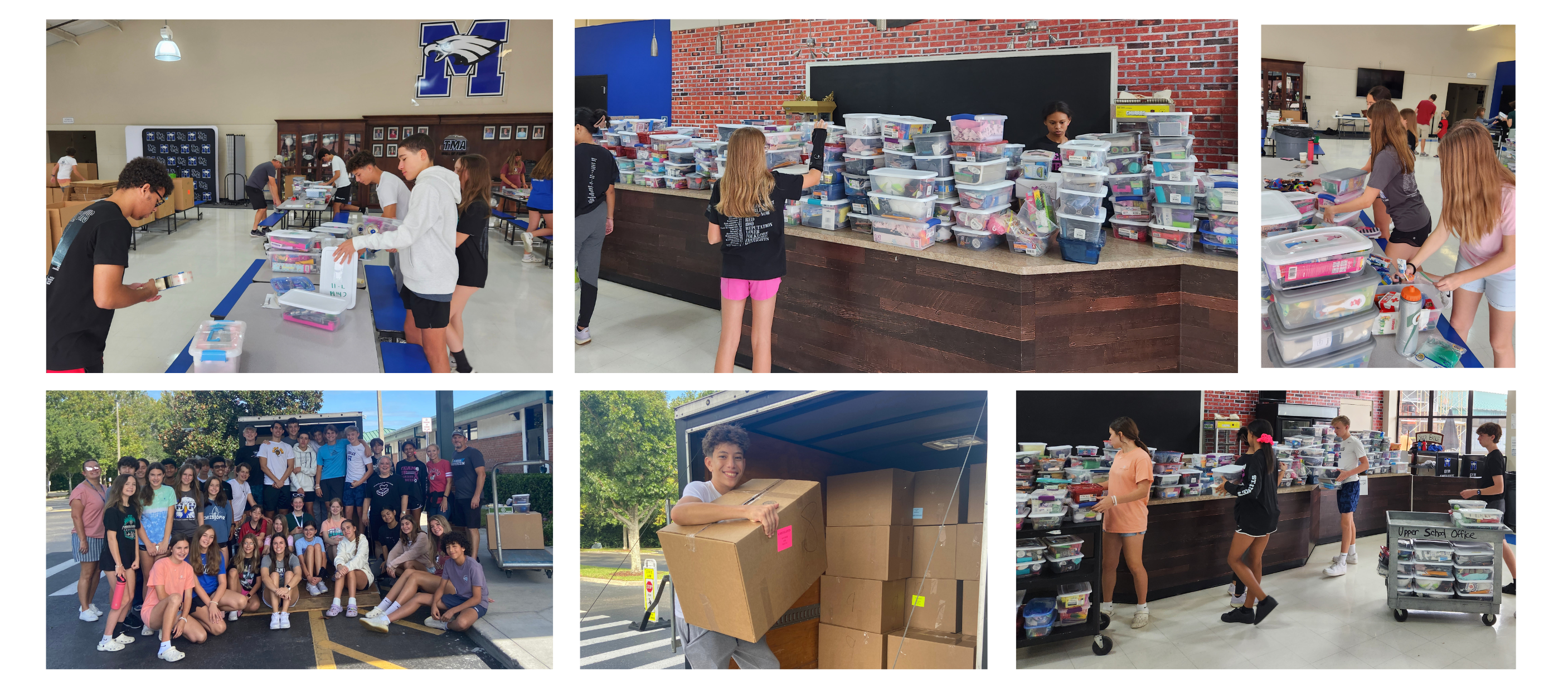 TMA's National Honor Society and National Junior Honor Society once again teamed up to lead a school-wide shoebox drive with the ministry New Missions to benefit the children of Haiti. New Missions has been establishing local churches and Christian schools in Haiti and the Dominican Republic -- providing children with education, food, and medical care so they can grow strong and make an impact in their community. Filled with school supplies, hygiene items, toys, and other small gifts, these shoeboxes make a big difference in the lives of Haitian children and their families. Our school wide goal was 1200; we collected 1300! Each shoebox will be delivered to a specific child who will hear the message of the Gospel and will get to participate in ongoing discipleship and care.