Welcome to The Master's Academy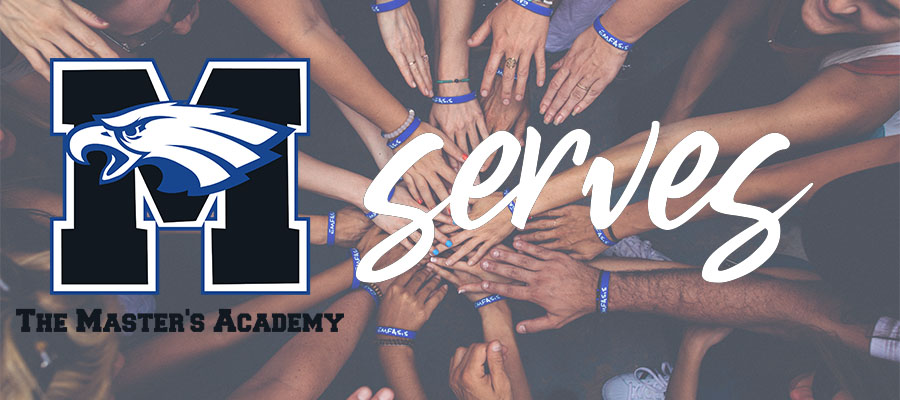 Love Week
The Global Outreach class at TMA hosted their first Love Week! The mission? To intentionally share God's endless, radical love to our community. They did so by aiming for a collective goal of 500 service hours by the end of the week. God provided plenty of opportunities, and our students exceeded that goal and achieved 587 service hours!
Students served as maintenance support and after-school aides for our teachers. They gave love through free car washes and sharing food with the homeless. They invited friends to join them for youth group, inviting others to be part of the same, glorious community God has given them.
We praise God for what He is doing in the life of our students! Thank you for everyone who helped out during Love Week!
Table of Strangers
Table of Strangers is an annual event put on by Global Outreach students and faculty. This event invites TMA families in for a night of fellowship, worship, and food! Families come as strangers to one another but leave as friends and partners in our outreach opportunities.
Partnering with New Missions
Several members of our National Honor Society packed, inspected, and processed nearly 1,000 boxes filled with toiletries, school supplies, and toys to be distributed in Haiti! This is our sixth year partnering with New Missions, and we are grateful that our students can serve in international missions — right in our back yard!
Loving the Community
At TMA, our Global Outreach class intentionally seeks out opportunities to love the surrounding community. Recently, our Global Outreach Class was inspired by the precious children at Orange County Academy. Whether playing a game of freeze tag, assisting in math class, or laughing around the lunch table — we are truly grateful for the opportunity to create lasting relationships with our "buddies" at OCA.
Global Outreach
Our Global Outreach class assembled 328 care packages for the homeless community in downtown Orlando. Their goal was to pack 250 bags, but God provided abundantly more through food, water, and toiletry donations from TMA families! Special thanks to our families and friends who generously supported this outreach.
Empty Bowls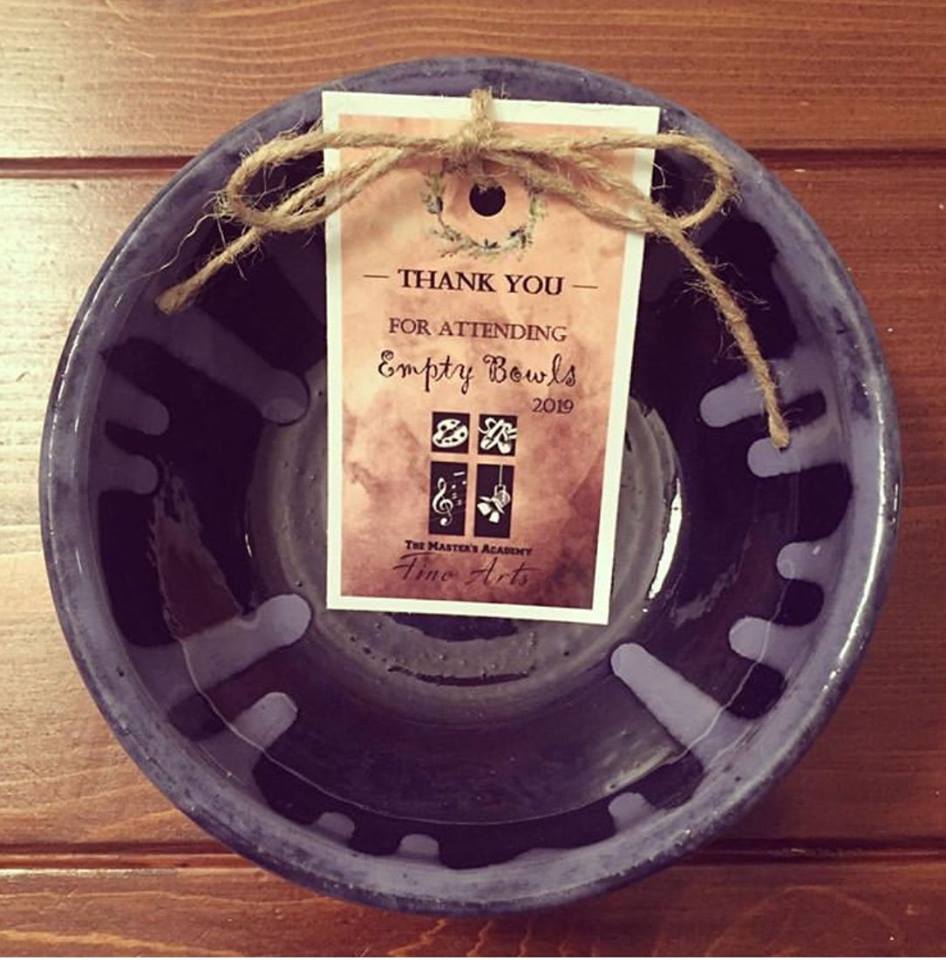 In honor of the Galatians 5:13 "serve" theme, TMA Art students hosted the first "Empty Bowls" dinner where they raised hunger awareness through their art. They made over 150 ceramic bowls and used them to serve a simple meal to TMA families. Families then kept the bowls as a reminder of people in our community in need of food. Partnering with a local food bank, the money raised from this event provided over 3,000 meals to people throughout Central Florida!
Community Service
On November 11, groups of TMA students participated in a day of service to our community. The day included:
a car wash, where proceeds benefited hurricane relief

visiting and delivering care packages to fire and police stations

serving at Orange County Academy

volunteering at Choices Women's Clinic
Thank you to all who gave their time and love to serve these organizations. Your participation through prayer, donations, and/or service were greatly appreciated!